Women Who Write presents a new series of writing workshops around writing from the womb: a live, interactive workshop for writers, healers, channelers, and anyone with a womb. Our wombs are portals from which a new world is born. The Womb is an alchemist. A place where all female power is stored. All parts of the body are sacred, and a womb is a place we've been told to ignore. But not anymore. This workshop helps women connect with their deep, unattached rage to tap into their creativity, wisdom, and pure life energy.
Women Who Write's latest Writing From the Womb workshop is called Womb Rage. An appropriate title for the emotions bubbling in the female collective at that time. It's as if the collective wounds of the womb are activated and women are searching for their voices. Finding healthy ways to articulate, to create their feelings through art, writing, poetry. And Women Who Write Collective is here for that. With the aim of supporting and nurturing women in their writing, using meditations, prompts, healings and activations. This virtual workshop aims to help address: wounds of the womb, sexual trauma, wounds of childbirth, inner wounds of the child, intimacy, suppression of pleasure and the blocking of our codes of abundance and love while using scripture as an elixir of healing, as well as guided healings and meditations. Radhaa and Gila are both writers, teachers and healers, whose work revolves around many of these issues. You can find their next workshop in the series: Womb Rage HERE: https://WombRage.eventbrite.com
This workshop is appropriate for the times in which we live. One of the biggest issues in the news right now is Roe vs. Wade. Due to this recent ruling, we have noticed that women are sharing more stories of sexual trauma, forced abortions, and having their voices suppressed on social media. Now is the time to come together in sacred circles to share our stories, release our rage, and unleash our creative power. We no longer need to stay hidden and speak in low voices.
Why It Matters: Unleashing eternities of generational trauma is important to free ourselves, our ancestors and our children from baggage perpetuating ideologies that remove us from our authentic birth canal. Radhaa Nilia and Gila Nehemia create a safe container to begin the recovery process as the High Priestesses and Creators have been written into our wombs.
Voice of the feminine: the feminine leads the way, regardless of gender. Embracing our feelings and releasing patriarchal control and programming was highlighted. Listening to and creatively expressing our true voices frees us from this programming and helps us lift each other up as an indomitable force.
Finding an Authentic Voice: It's time to release the stories that bind us to past life persecutions that cut out our tongues figuratively or literally. Now is the time to publicly reclaim our voices, our mysticism, and our psychic powers. We don't need to let our fears hide our raw and authentic selves. Together we support, encourage, listen, listen and testify to each other's stories and call out to each other from deep within. The voice of the matrices binds us together as a collective and frees us from our rough past plagued by violence.
Collective "Women who write": Radhaa and Gila created this collective to inspire women to write through our podcast, our workshops and a place where everyone's voice is important. Join the latest live, interactive writing workshop: Womb Rage HERE: https://WombRage.eventbrite.com.
About Gila Nehemia:
Gila is an intuitive divine healer, writing empowerment coach, author, poet, and spiritual guide from the heart. She guides you to intuitively access sacred erotic energy and words to live a limitless life of unconditional love: https://gilanehemia.com.
About Radha Nilia:
Radhaa is an activator, healer, alchemist goddess, guiding women through their darkest wounds to reclaim their golden gifts. Radhaa is a multi-author and editor at Radhaa Publishing House. If you are ready to live with more creativity and passion and activate your own Goddess Code, join the community at www.radhaanilia.net.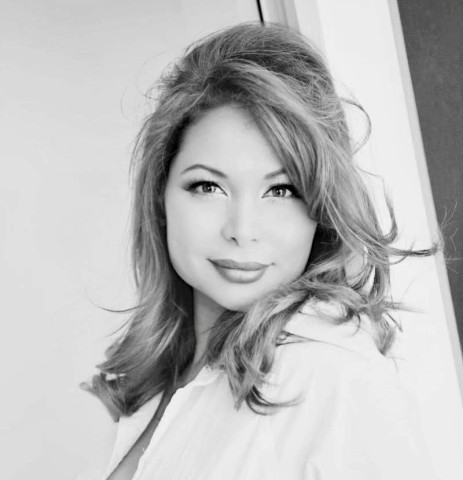 Media Contact
Company Name: Golden Light PR
Contact person: Sarasvati
E-mail: Send an email
Call: 865-322-9606
Country: United States
Website: https://goldenlightpr.com