Based on the best information we have to date, Nvidia is expected to launch its 40XX series of graphics cards with the launch (and subsequent release) of its GeForce RTX 4090 in November. While the 4080 is the next GPU to be released, however, in terms of leaked images appearing online, we would certainly have expected to see the former before the latter.
Following a report via Videocardzhowever, a reliable leak source has posted an image online of what they claim is the Nvidia GeForce RTX 4080 Founders Edition GPU.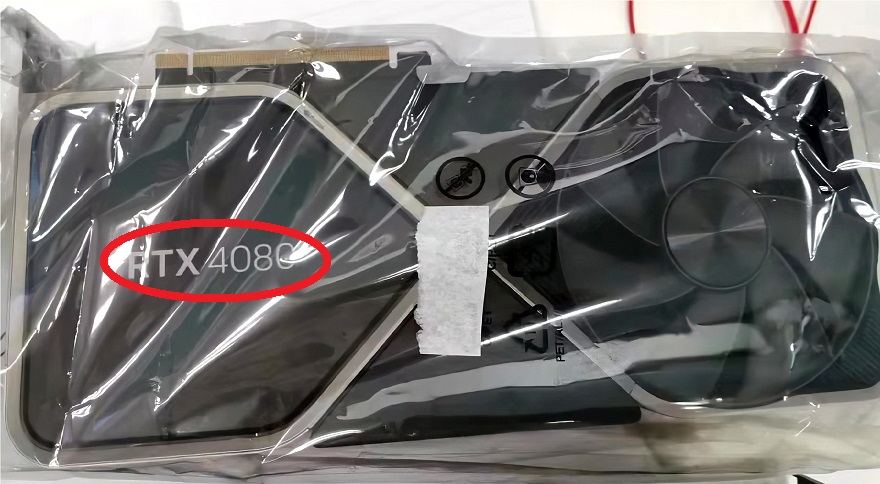 Nvidia GeForce RTX 4080
Admittedly, the knee-jerk reaction is undoubtedly to view this as a somewhat elaborate hoax. Aesthetically speaking, even if it is a somewhat limited angle that does not give us a full view, it appears to be roughly identical to the current gen 3080. – It was however spotted that the font used for the 'RTX 4080' is different. Namely, it is a little thinner than what was seen on the 230XX or 30XX series. And more so, it seems in line with what Nvidia has on its own (still somewhat limited) 40XX website which, to date, has largely gone unnoticed.
Overall though, if this is our first look at the 4080 graphics card, a conclusion can be drawn very quickly. Same cooler design, new font. Yeah, that seems to wrap up pretty well from what we can see here.
What do you think though? Is this the actual final design of the 4080? If so, what happened to that three-fan setup that was long rumored for high-end Nvidia 40XX models? – Let us know in the comments!