Content of the article
Five candidates are running for two seats representing Norfolk on the Brant Haldimand-Norfolk Catholic District School Board in the October 24 municipal elections.
Content of the article
Longtime Norfolk administrator Cliff Casey is not seeking re-election. Outgoing Norfolk administrator Carol Luciani is seeking re-election.
The other candidates are Emily VanHooren, Dennis Blake, Christine Harrop and Thecla Ross.
Rick Petrella and Bill Chopp were acclaimed to represent Brantford on council, as were Mark Watson for Halidmand and Dan Dignard for Brant County.
Last name: Denis Blake
Professional experience: Former administrator of the Brant Haldimand Norfolk Catholic District School Board. Now retired, I have the time and energy to devote my full attention to my role as trustee.
Community experience: Active parishioner at St. Cecilia Church; member of the Port Dover/Walsh Knights of Columbus, member of the executive as Grand Knight, Norfolk District MP and currently President of the London Diocesan Association.
Content of the article
In your opinion, what are the two main problems facing the education system: Students may have fallen behind due to all the weeks and months of classroom instruction missed over the past two years. I hear parents worried about this. Online learning may be suitable for some students, but some students need a more structured learning environment. We can and must do more for all of our students.
The board should be open to listening to parents' concerns. Currently, two-thirds of the administrators are former school administrators. It's good to have a former manager or two as trustees because they know the lay of the land. However, the majority of the board should be made up of Catholic parents and taxpayers. Our voices are lost and unheard.
Content of the article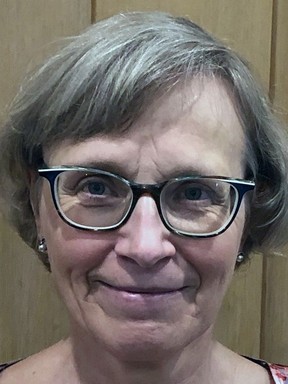 Last name: Christine Harrop
Professional experience: Retired from the adult development sector.
Community experience: An active member of the Catholic Family of Norfolk Parishes and a life member of St. Mary's Church, Simcoe. As a parent, served on school councils at the elementary and secondary levels.
In your opinion, what are the two main problems facing the education system: The school board's motto includes "Live in Christ". To truly live in Christ, to recognize Christ in our brothers and sisters, and to serve others, our schools must witness to this faith – a faith that is lived daily in word and deed. Catholic schools should be welcoming, loving, nurturing, diverse, and provide safe and positive faith-based environments. Students need to feel included, free from discrimination, segregation and bullying.
Elementary and secondary school students express feelings of anxiety, fear and depression. There must be appropriate resources, including mental health workers, counsellors, child and youth workers and chaplains. Partnerships with community child and youth mental health agencies and churches are key to meeting the mental health, emotional and spiritual needs of students.
Content of the article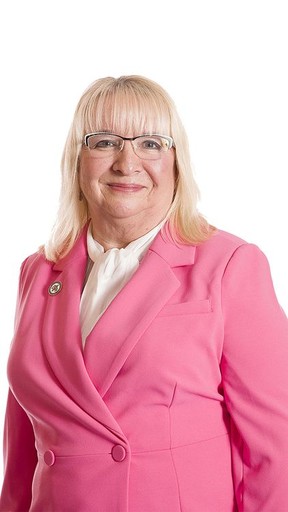 Last name: Carole Luciani
Professional experience: For more than 30 years, I have been committed to working for Catholic education as a teaching assistant, teacher (special education and in the classroom), principal and trustee.
In your opinion, what are the two main problems facing the education system: While I believe education is facing many challenges right now, I think the two most important right now are unprecedented staffing shortages coupled with unprecedented student population growth. We focus on wellbeing for all in our strategic plan and have resources in place to try to address the mental health and wellbeing of our staff and students.
Our board, senior staff, and student success team respond to student success needs by purchasing additional resources and supports. The need for additional resources continues and we share our concerns with the Ministry of Education. The role of the trustee is to ensure that decisions are made with the needs of our students, families and staff in mind.
Content of the article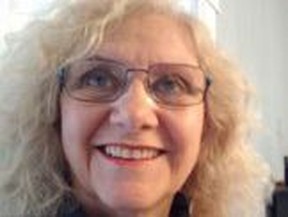 Last name: Thecla Ross
Professional experience: CEO of a small company involved in home improvement and real estate investments.
Community experience: Member for 24 years of the CWL in Paris; member of the Sacred Heart Church choir for two decades. Member of St. Michael's Parish in Walsh.
In your opinion, what are the two main problems facing the education system: The official duties of an Anglophone Catholic Separate School Trustee are to ensure that Gospel values ​​are integrated into all policies and practices; the provincial curriculum is taught by Catholic teachers; the program is taught from an exclusively Catholic perspective and support is provided for the religious formation of students and staff; and active collaboration is undertaken within our Catholic community to strengthen the home/school/parish relationship.
It is important to promote our Catholic culture and to resist any influence of the political/social culture of the time. I propose that greater transparency be required of our school board in political matters and that greater parental input is also necessary. I will make it my duty to protect our Catholic culture and to make it easier for any parent/guardian to have a say in the school program.
Content of the article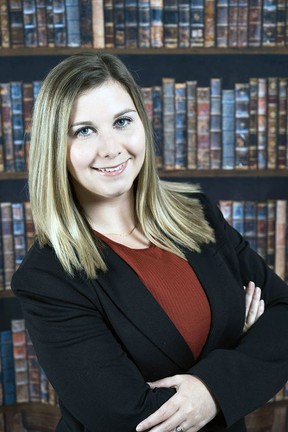 Last name: Emily VanHooren
Professional experience: Over ten years of healthcare experience, nine of them at Parkwood Hospital, London. Working within a multidisciplinary team, I understand how to work together and how to work as a team.
In your opinion, what are the two main problems facing the education system: The two main things I hear from parents are that they don't have a voice in what kids are learning and the politicization of our education system. The past two years have been trying and trying for everyone, especially the children. We need to get them back on track. Parents expressed their desire for the curriculum to go back to basics, with an emphasis on reading, writing and arithmetic.
My daughter goes to school with my constituents' children; therefore, I take on this role because I also want the best future for my children and their children. I hope to empower parents to become more involved in their children's education.