Views) :
The book launch, Teaching Students with Learning Difficulties and Disorders, written by Asha RA Wanigasekere, took place at the Nelung Art Center, Hyde Park Corner, on November 26, with the participation of several renowned academics, including the Senior Professor of Psychology of education, Prof. Daya Rohana Athukorala.
Ms. Wanigasekere holds a Master of Science degree. in Guidance Psychology and has over 17 years in Special Education and Guidance. Speaking at the event, Professor Athukorala appreciated the author's ability to come up with many theoretical concepts not only to explain the nature and causal factors of learning disabilities, but also to present, in practical terms , a range of teaching strategies and techniques to meet these challenges.
He praised the author's simplistic and clear writing style and the relevance of this topic for education. In recommending this book to those in the field of education, Professor Athukorala said he hoped the book would be made available to all schools across the country as it was an invaluable source of reference and guidance for teachers.
The prominent educator and head of the Wicherly International school, Malith Kumarasinghe, stressed the importance of the book as a source of knowledge, noting the lack of awareness and the social stigma associated with learning disabilities and disabilities. He too strongly recommended the book as a guide and reference for teachers and those in education.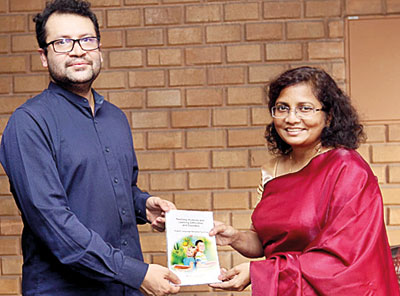 Ms Wanigasekere, sharing her thoughts, explained the misconception – commonly shared by many parents and teachers – that poor academic performance is the result of a child's recklessness, weakness or "handicap". She said the learning difficulties were not a reflection of a child's intellectual abilities, but rather a different learning style. "Every child can learn and every child has their own strengths and abilities, but this is often overlooked by society's insistence on judging abilities based solely on academic performance," she said.
In his book, the author highlights an important aspect that is often shunned and overlooked, and not only discusses technical and theoretical concepts related to learning challenges, but shares invaluable practical knowledge based on years of experience in the domain. The book will be available in bookstores on the island. She can be contacted on 0775198114/0774333488/0702704537 or by email [email protected] for more information.