The British Council has announced the team of architects it has chosen to represent the UK at the Venice Biennale next year.
Jayden Ali, Joseph Henry, Meneesha Kellay and Sumitra Upham form the winning team, which will create an exhibition exploring sustainable materials.
The British Council said the curators will transform the UK Pavilion into 'celebratory spaces' which will reveal how a greener future can be fostered for UK architecture using the principles of 'care and fairness over extraction and l 'exploitation'.
Jayden Ali is the founding director of interdisciplinary practice JA Projects and senior lecturer at Central Saint Martins.
Joseph Henry is a designer and urban planner, co-founder of the Sound Advice platform and works within the culture and creative industries team at the Greater London Authority.
Meneesha Kellay is Curator of the Contemporary Program at the V&A Museum, and Sumitra Upham is Curator and Writer, currently Head of Public Programs at the Crafts Council.
The four said in a joint statement: "Our exhibition will explore diaspora architecture through a pre-colonial lens, celebrating the spectrum of architectural philosophies, making practices and material knowledge within these communities.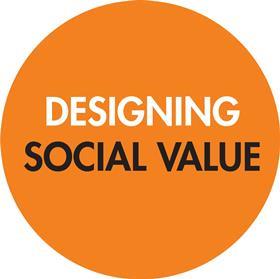 "By bringing their motto to the fore at a time of growing social polarization and ecological degradation, we intend to amplify voices and perspectives that have previously been overlooked in British architecture. Our pavilion will re-address the architectural canon through a joyous celebration of pluralism.
The British Council has commissioned the British pavilion for the Venice Biennale since 1937.
The British Council's director of architecture, design and fashion, Sevra Davis, said the council's open call "looks forward to proposals that directly address the pressing challenges facing society today and which demonstrate how architecture can respond proactively".
She added, "This commission will demonstrate how we can rethink our built environment and architectural canon through a decolonial lens and learn from diaspora communities and cultures to create a more equitable, sustainable, healthier and joyful future."
Last year the UK pavilion was revived 10 months after the event was postponed twice due to covid-19.
Manijeh Verghese and Madeleine Kessler were announced as winners in April 2019 with their entry, The Garden of Privatized Delights.
The exhibition presented a series of six immersive spaces, each offering an interactive experience of architecture, rather than the models and drawings of traditional architecture exhibitions.